Cleaning instead of jewelry; Instagram and sense of humor. Italian experience of a Ukrainian woman with children
"This page is about jewelry, but I'm in temporary exile. Trying not to die," reads the description of the Instagram page of Kateryna Kiliachus from Kyiv.
At some point she changed her jewelry business for a rag and a mop at an Italian recreation center, but she has not lost her sense of humor and continues to blog about jewelry and various other staff. "Good evening, Yelena Ivanovna, we are having borsch today," a tall smiling woman at an online call shows a package of borsch dressing, which in Italy can be bought at a tremendous price and only in specialized Ukrainian stores, as a real treasure.
On the other side of the camera is a math teacher from Vinnytsia, who has just finished classes with children and says that life in their city is almost the same as it was before February. And that there are even more cars, so if it weren't for the air raid alerts, everything would be as usual.

Читати українською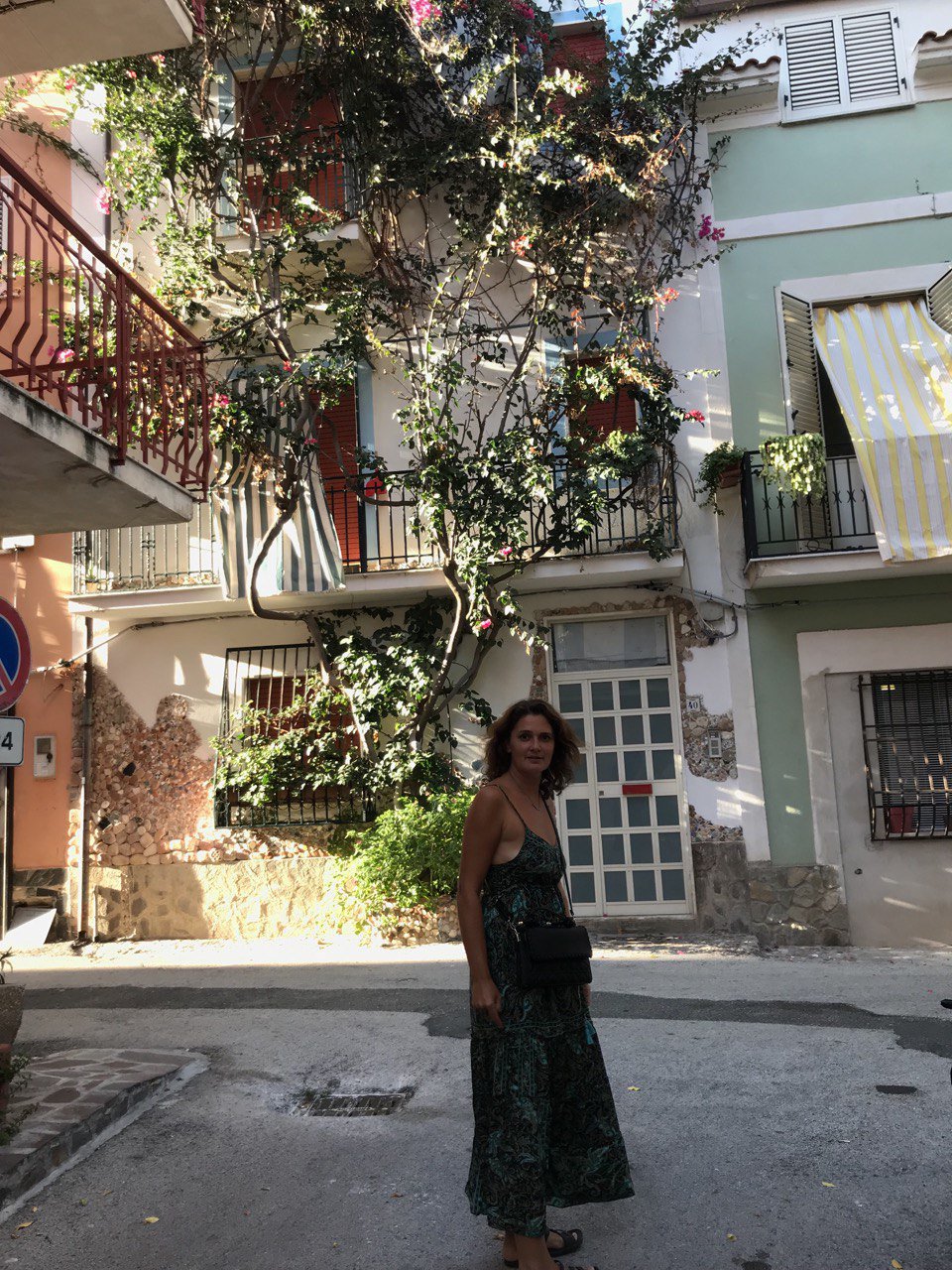 According to Google maps, it is 29 hours by car or more than two days by public transport from Kyiv to Marina di Camerotta, a small village of several thousand inhabitants in the Italian region of Campania. But for Kateryna, shelling and fear for her children's lives became the biggest challenges on her way here.
Let there be Kateryna and jewelry
"My mother used to say: study well and you won't become a janitor. Mom, I broke the system," Kateryna posted a Reels where she sweeps at an Italian recreation center to the song of Aqua Vita "Things Have Changed."
She started her blog @lelitbejewerly on Instagram a year and a half ago, when she decided to gradually popularize her small jewelry production.
She started posting photo collages with fashion jewelry and their funny copies made from improvised means. Thus, she gathered more than 9 thousand subscribers and sometimes told them about the jewelry she was making.
In general, the production, among others, is a contractor of a well-known jewelry brand that has a network of stores across the country and produces individual models of jewelry. There is no resource to develop an author's line and invest in marketing. When in March Katya and her two children – 12-year-old Polina and 10-year-old Pasha – were forced to move to Italy, she had to look for another income. Nevertheless, she decided to continue blogging. Now there are funny videos from her life and Italian recreation center: from scrubbing refrigerators to cooling pasta in the dishwasher.
"Once I made a video where I showed what I did for the first time this year. There I was pulling a palm tree out of a flowerpot. In response, I received a message from a well-known person saying that I should be ashamed to show my leisure when my country is at war. But I was not resting, I was working hard, sometimes for food and housing," the woman recalls. However, most of the reviews to her videos are positive: people write that in difficult times her funny stories are a consolation for the soul.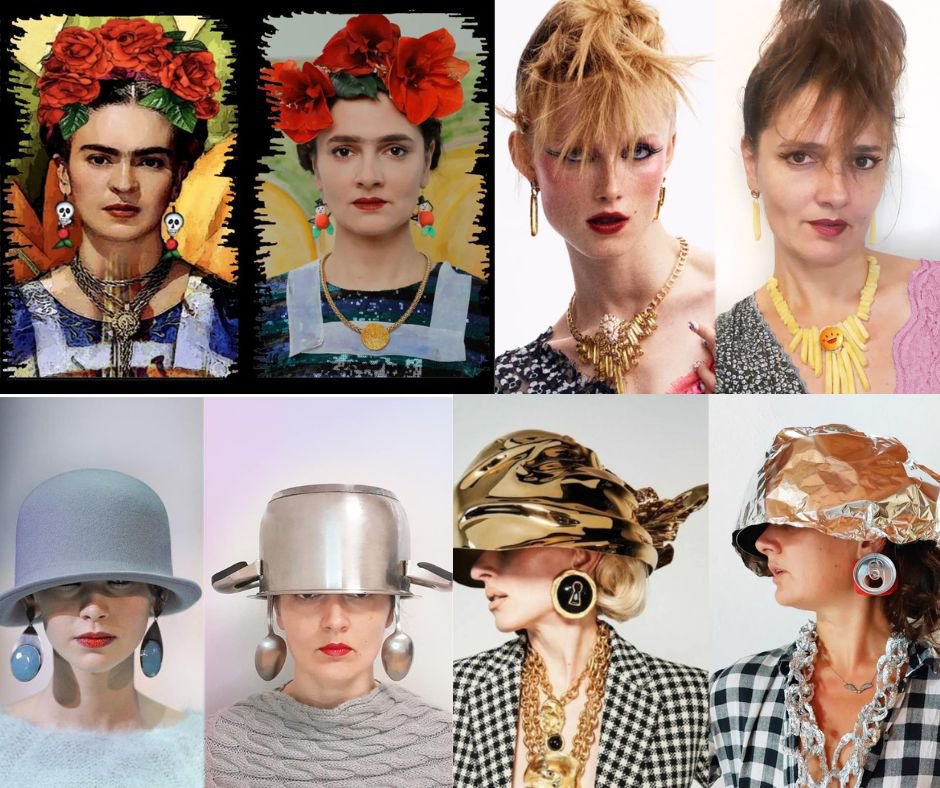 Italy as a "red thread"
Italy first appeared in her life when she was 6 years old. Then, as a child who suffered Chornobyl catastrophe, she was sent for rehabilitation thousands of kilometers from home to a family whose language she did not know. In order to somehow communicate with the people who hosted the girl, Kateryna's mother learned the language, and later Kateryna learnt it herself.
Then there were several other trips.
Kateryna's mother learned the language so well that she even started tutoring. At some point her student, manager of Kyiv Jewelry Factory, offered her a job. The company was looking for a person with knowledge of Italian in the department that was engaged in the supply of jewelry equipment. Kateryna's mother refused and instead suggested her daughter to try. She said that although she was just a philology student, she spoke English and Italian and would be better suited to them.
So Kateryna got her first well-paid job, first knowledge about the jewelry industry and interesting business trips.
"Back then, postal delivery of a cheap detail was so expensive that it was more profitable for the company to pay for my flight to Milan than to send it," she recalls.
But later the company began to decline, Kateryna changed jobs and went on maternity leave, from which she did not return. Instead, together with her husband, whom she met at Kyiv Jewelry Factory, they started their own business.
Once again Italy appeared on the horizon right before the great invasion.
In January, an Italian friend from her childhood invited her and her children over. However, Kateryna was not planning on leaving yet.
A few days before February 24, she and her children left their Kyiv apartment to her father's summer house in a village between Obukhiv and Vasylkiv.
"I woke up from an explosion. I thought it was thunder, and then remembered that it was February. There couldn't be thunder," she recalls how the war started for her.
Kateryna started asking her husband to leave, but he was against it. "He said, who needs you there? What will you do? If there is a real threat, I will have time to take you out," she recalls.
In two weeks there was a heavy explosion nearby.
"Something was shot down before our eyes, it was rolling on the field, crumbling and burning. And then my dad asked me: 'Why are you sitting? You speak foreign languages. Take your children and go.' I started crying: my husband won't let us go," she said. So after a good family fight, she decided to leave.
We crossed the border with Romania, I was lucky to buy 3 tickets to Rome for 30 euros. While waiting for the plane, she wrote to a friend who called her, but the woman wrote back that she could not accept them.
"I was shocked. I understood that I was flying with children to nowhere. I started writing to everyone I could," she recalls. Another childhood friend responded, and from Rome they went to Naples.
By then Kateryna had already come up with several options for earning money. However, in Italy, children under the age of 14 cannot go to school alone and be unattended. For this, parents can be deprived of parental rights. So she had to look for a job either with a free schedule or one that would allow her to earn money for rent and a nanny. Through friends she found a job at a recreation center in Marina di Camerota.
Let there be Kateryna and Italy
A bus runs from the Pisciotta Palinuro railway station to the village three times a day. Or even twice. Or not at all, if it's Sunday.
In summer the territory was packed with sunbeds, just like in our Koblevo. People paid 30 euros for a sunbed, and with water entertainment and a bar, the beach brought thousands of euros per day to the owners. Monthly rent of an apartment here cost at least 1000 euros.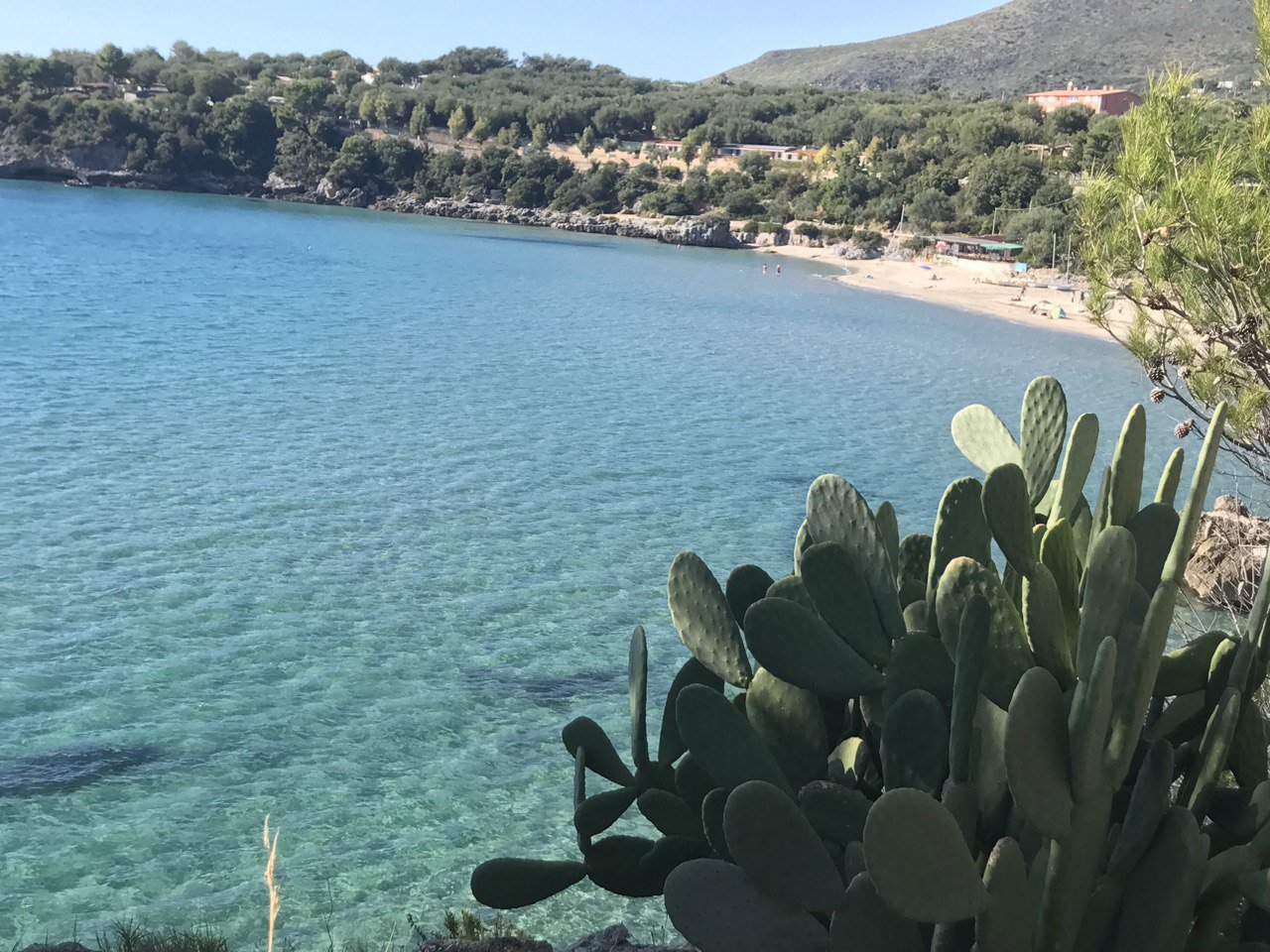 "It was awfully hot, and I worked from morning till night in the kitchen," - Kateryna recalls her resort summer in the town on the rocks, which is fashionable among Italians and Germans.
Then for the first 3 months she actually worked for the housing that she was allocated at the recreation center. She jokingly calls it "Villariba", like the town from the detergent commercial.
Kateryna left Kyiv with 10 thousand UAH and her father's stash of 1000 dollars. The money melted quickly.
"We were given pasta, some canned food. But children need meat and fruit," she says, and her eyes water when she recalls how there was not enough money even for pads.
When 3 months passed, the high season began and the restaurant started working, where workers could also eat. "Then I realized that I was working not only for housing, but also for food," the woman laughs.
Later, she started receiving salary. She recalls how once, when she didn't receive any money for a month and a half, she made a fight.
If Kateryna had worked for at least 3 months officially, after the end of the season she would have been able to receive unemployment benefits – about 800 euros – until the next tourist season. This is how most locals live here. But since she was working unofficially, because she was still collecting documents for obtaining a "permesso" (permit for official residence and work), she did not have such a luxury. After the end of the season, with difficulty, she found a place to rent, which she rents for summer savings.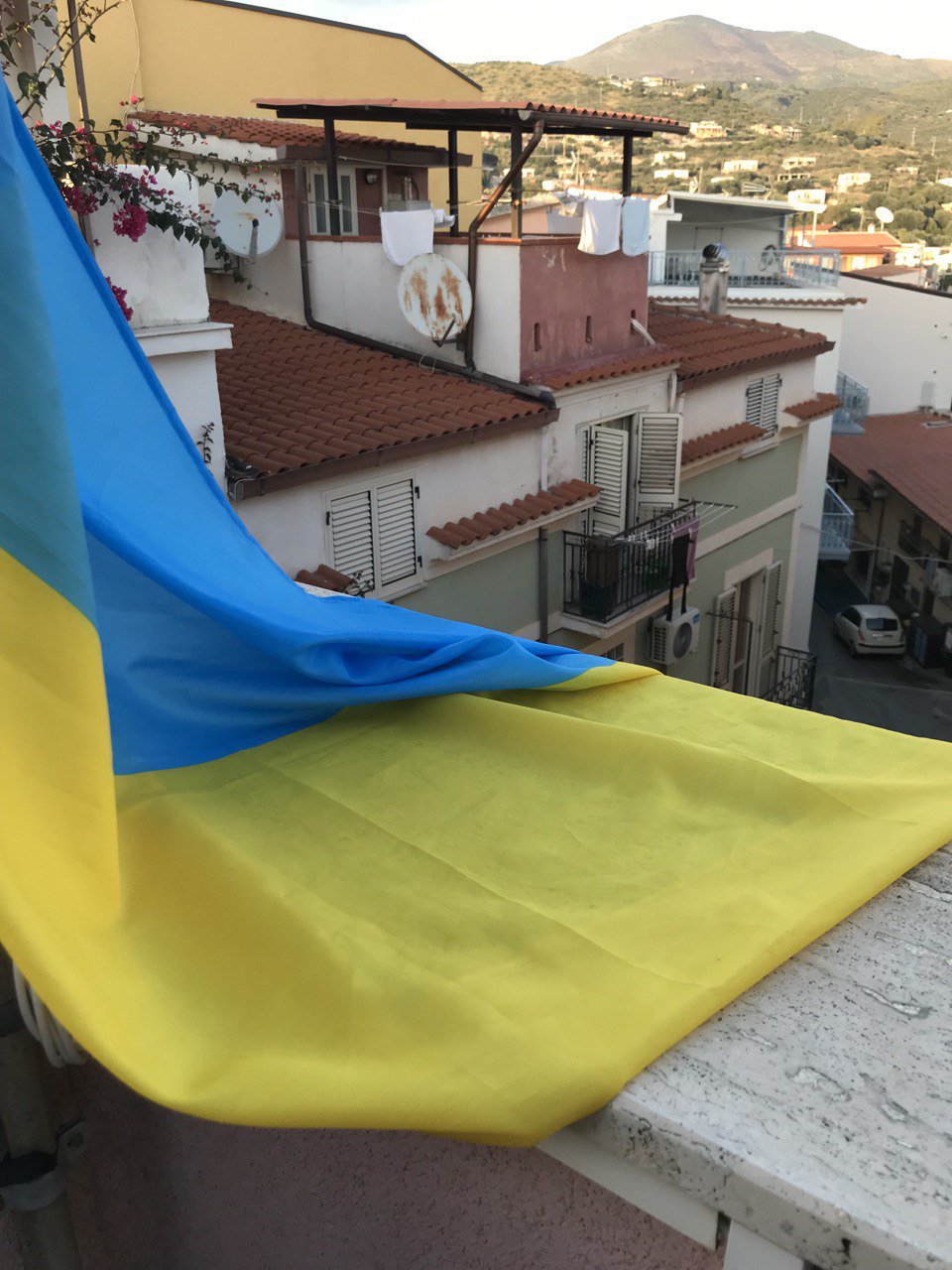 Now on the top floor of the house on the third street from the port flies the Ukrainian flag, which a subscriber presented to Kateryna.
Kateryna is looking for a job, but so far she has only been offered a job as a "badante" (caregiver for the elderly), a typical job that has stuck like a stigma to Ukrainian women.
"Ukraine is often perceived here as a country where moose stroll in the streets, and they are very surprised when I talk about our services and post office," she says.
She says that when she was going to Italy, she took some of her jewelry with her and even went to a local jewelry store to offer it for sale, but the owner just showed her utility bills: that's how prices have risen because of the war in Ukraine.
"As if he saw me as a competitor," she laughs.
During 8 months here Kateryna got acquainted with half of the village. She managed to learn how the locals catch fish with a lamp, how freshly caught tuna and roasted chestnuts taste, and started hating pasta.
She is not thinking about moving to another city, where there is more work, because she does not want new stress for her children who have learned the language here and already have school friends.
She says that the locals are very supportive there. Often a local baker calls her in the afternoon to give pizza or sweets for her children.
"They sell me potatoes for 3 euros for a 4 kg bag, not 1.30 euros for 1 kg like everyone else. They can easily round the amount down. Where else can you find such a warm attitude?" she reports in her blog.
Moreover, she perceives this situation as temporary and is waiting for a safe return to Ukraine.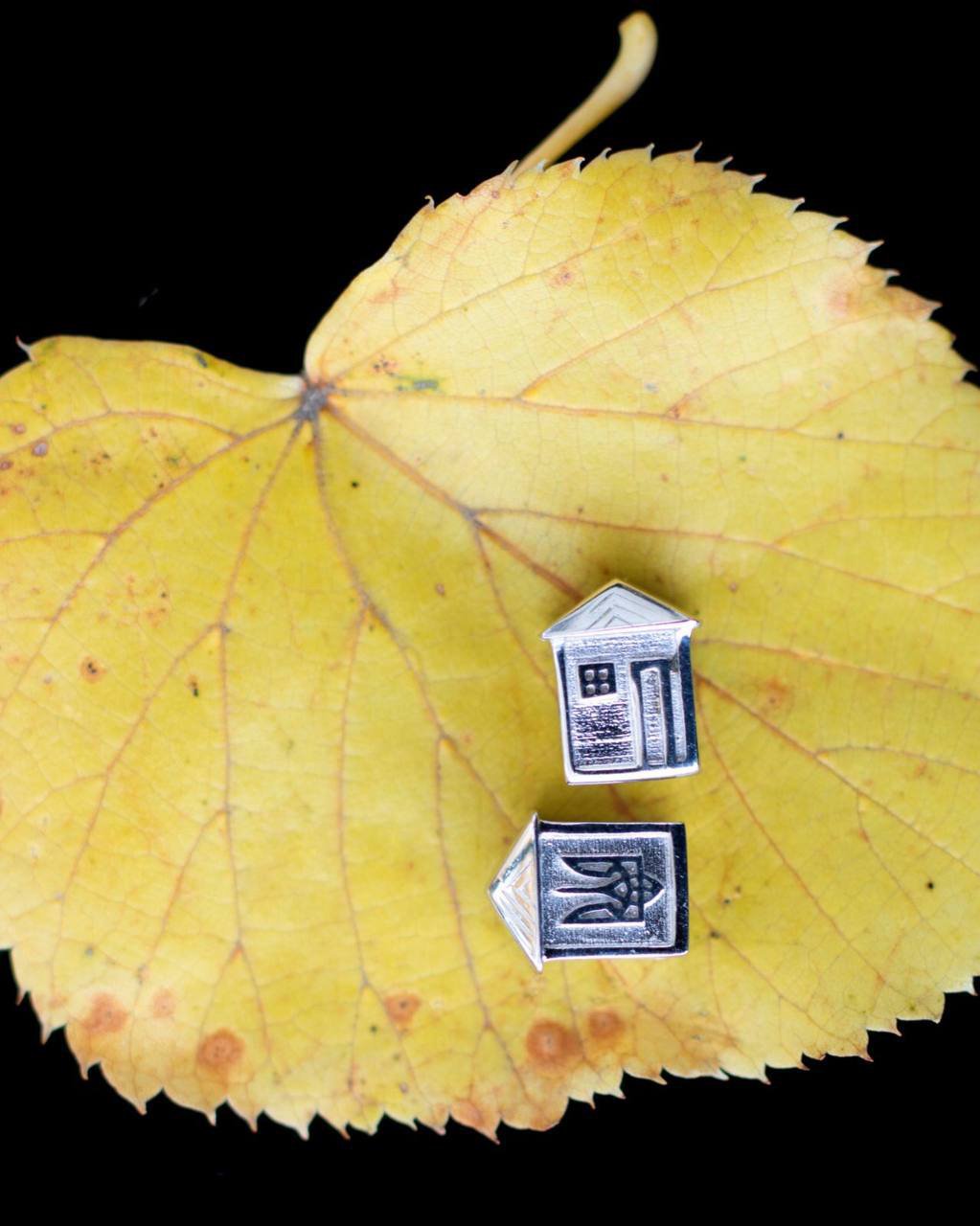 One of the jewelry items Kateryna posted in her blog is a silver pendant called "Home" in the shape of a house with the Ukrainian coat of arms. She receives a share from each jewelry item sold. The rest goes to salaries of the employees who stayed in Kyiv. She also wears this pendant and thinks about how she will return to her apartment in Kyiv, which is still rented by IDPs, and how her post-war life will change. After all, she has already decided to make important changes in her personal life and after 8 months has become much more confident in herself.